It's September! THANK GOD!!! I'm a huge wimp in hot weather, so I've spent the summer roasting in my apartment, sitting on the floor with my laptop and an ice pack, complaining incessantly.
I left some of my Halloween decorations back at the office, but I don't think it's worth a) biking over the Manhattan Bridge or b) SARS-CoV-2 to retrieve them. But that's all right—I already have most of the pieces I need to construct a night-in-the-woods backdrop, anyway. Below, you can see the design plan, plus some colonful bread.
Halloween Cards
In case you missed my earlier email, I'm now collecting addresses for your handmade Halloween cards. Get yours below!
The Floor Plan
Besides pumpkins, other perishables, and some quicker projects, like a starry sky, I have most of what I need to create the haunted indoor/outdoor dinner party atmosphere I'm hoping for. When it comes to crafting, I tend to wing things—but since this is meant to be the best Halloween ever, decorating will require a bit more thought and attention.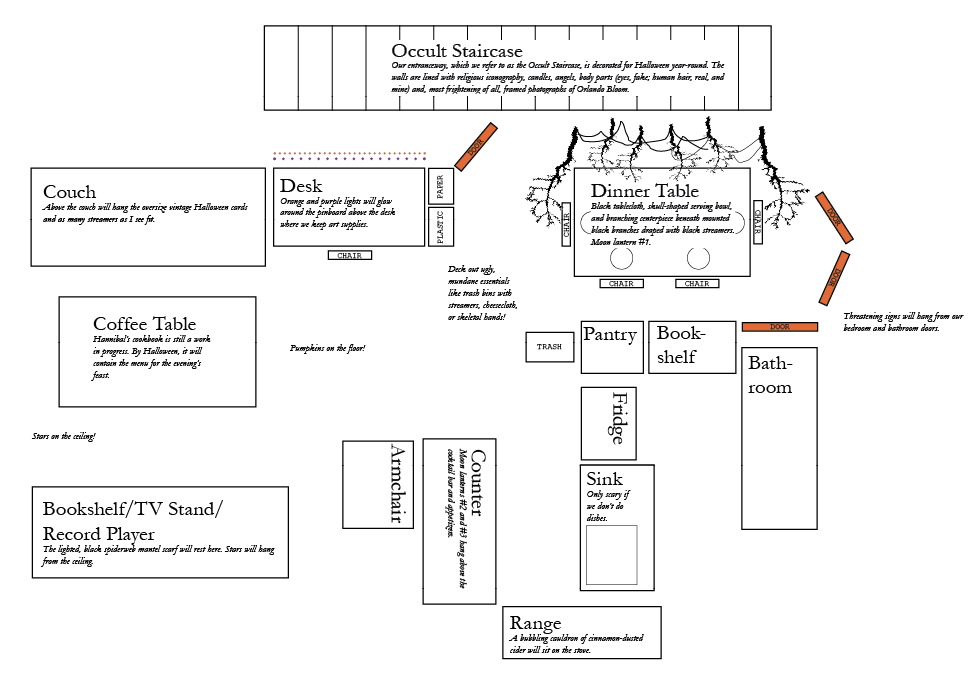 View the full-size PDF here.
Actually, resisting my improvisational tendencies is supposed to be one of the therapeutic benefits of the BHE. I always have this line from Lady Bird on my mind!!!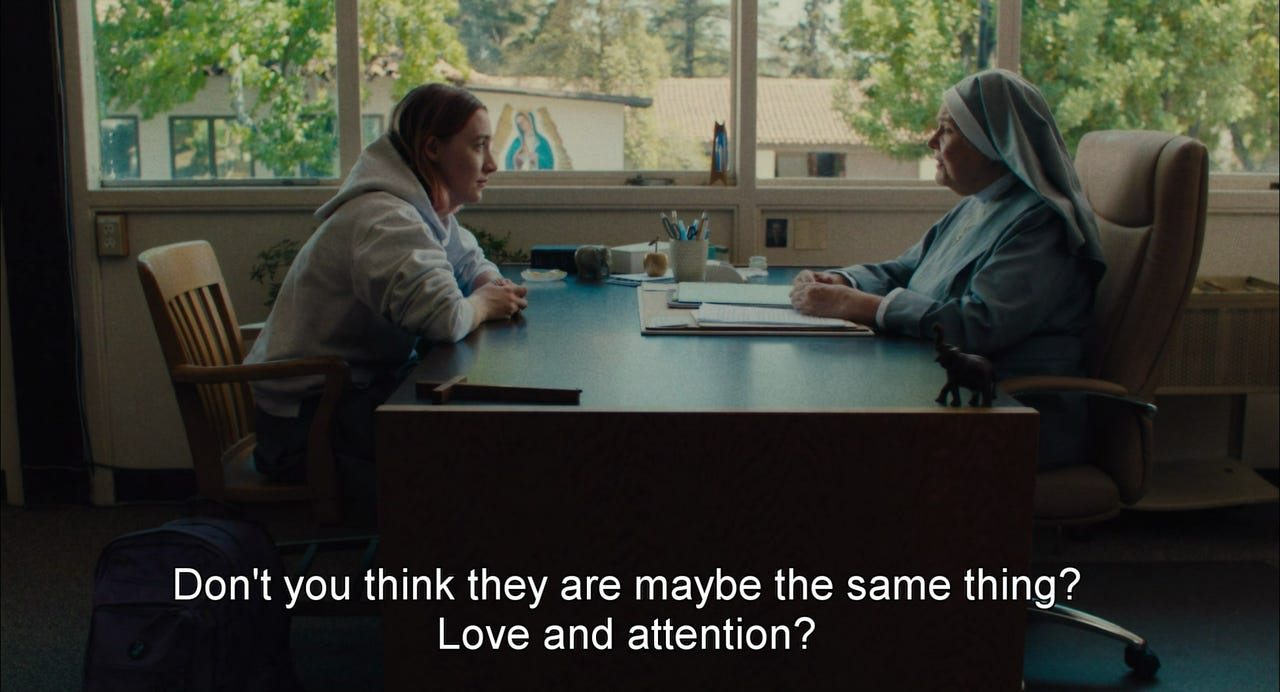 Tear-and-Share Intestines
Did you see that typo up there? "Colonful"? Well, it WASN'T A TYPO!
I was inspired to make intestine-shaped dinner rolls by this tweet:
Of course, this bread isn't meant to resemble any (terrestrial) organ. It's based on the ugly-cute logo that was revealed this week for the 2025 Osaka World Expo. People have been paying tribute to/making fun of its monstrous appearance on Twitter. "Koroshite-kun" (aka Kill Me-kun) has been personified as a biology experiment gone wrong; it wants only to be released from its wretched, mortal flesh.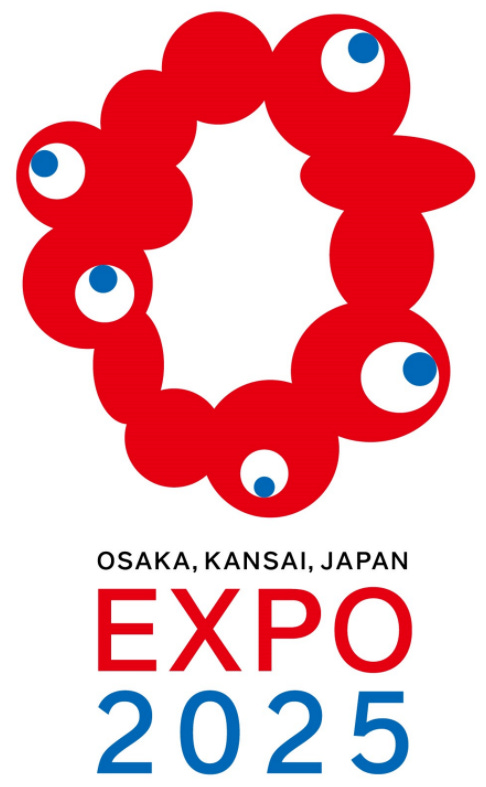 Anyway, did you know some Pillsbury canned dough products are vegan?

I colored the bread in two stages—first by mixing red food dye into melted Earth Balance and basting the surface, then covering the baked rolls with warmed strawberry preserves to create a gooey, freshly harvested look. I won't make you look at a diagram, but large intestines are long, bulbous, and cinched down the middle. A bench scraper came in handy creating this shape.

Tip: Give a length of streamer some fringe and make a skirt for your cake stand. Attach with glue stick.
As far as the menu goes, I don't think my colon bread will make the cut. It might actually be a little *too* gross. Plus I already have a couple of other starchy, better-tasting recipes on the books.
And still no plan for the main course! Maybe I should stuff some tomatoes or a red bell pepper and call it a heart?? Or take a cue from last issue's carved apple heads and get sculptural with the produce?
I've got some thinking to do. Until next time!
Haunted Miscellany
This interview with the food stylist of Hannibal is so cool. Food styling can be a pretty unappetizing gig, so staging intentionally, delightfully gross meals must have been a fun change of pace.

BHE = Best Halloween Ever or Big Halloween Energy?
Have a Halloween memory, tip, or link you'd like to share? Reply to this e-mail and I'll include it in the next letter!
🎃 HALLOWEEN COUNTDOWN: 57 DAYS 🎃