I went up to Maine to kill Pennywise the Clown but the infamous coward eluded me. Had to settle for gentler seasonal activities: picking apples, drinking cider, cooking over a fire, pointing at yellowing leaves and saying "leaves," pointing at frogs and saying "frog," making Halloween cards, and selecting platonically ideal gourds.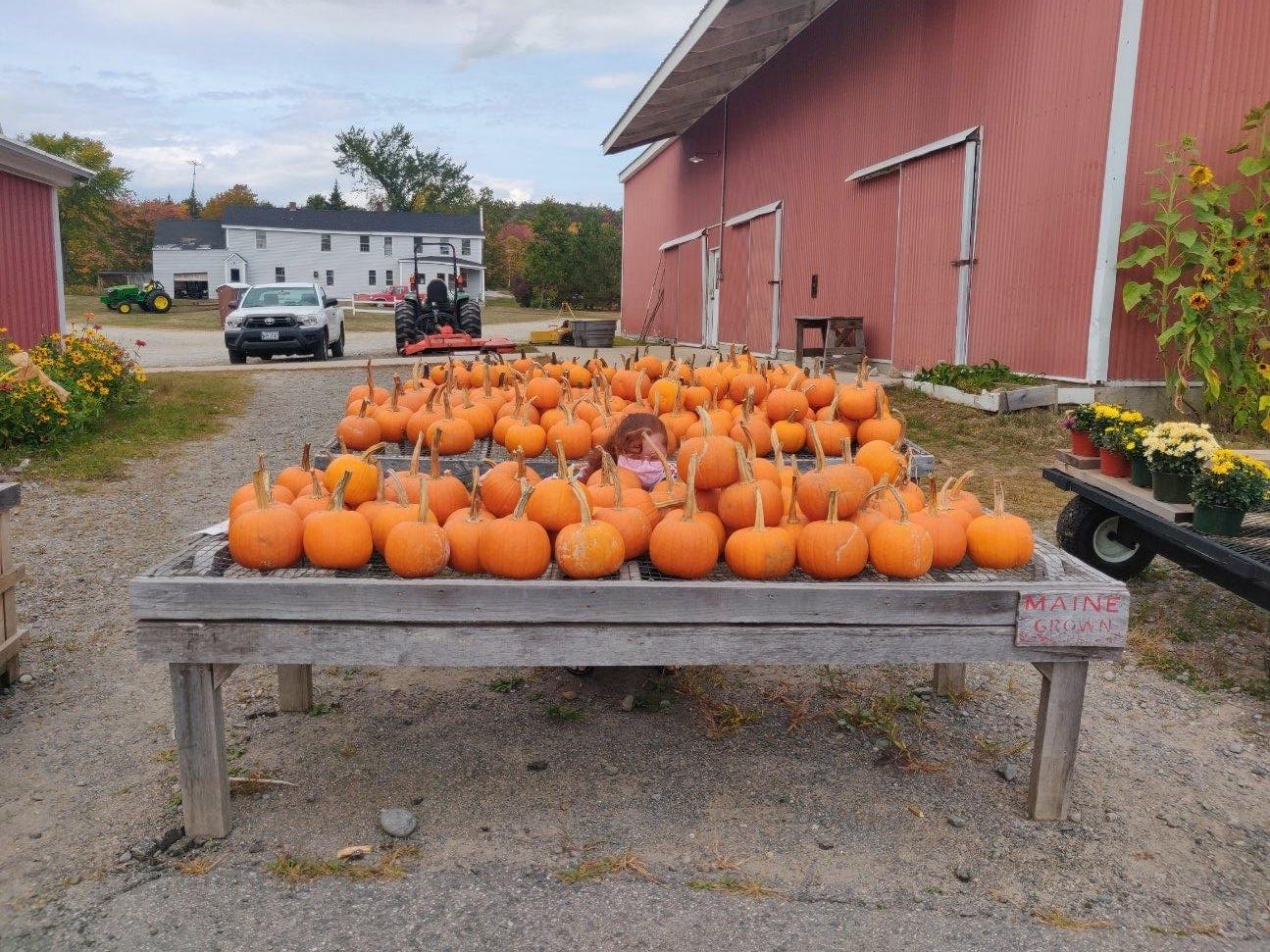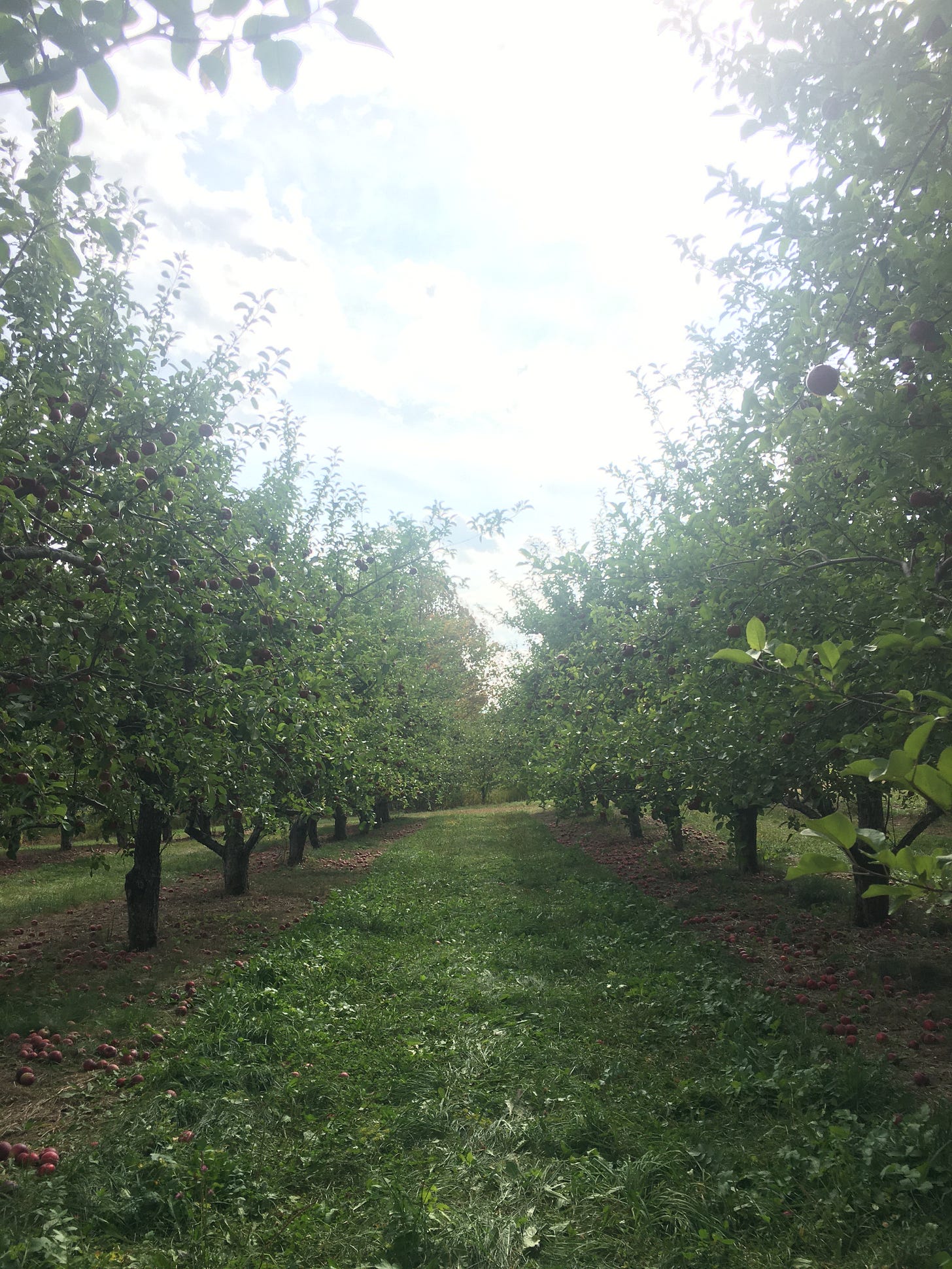 Pumpkins & apples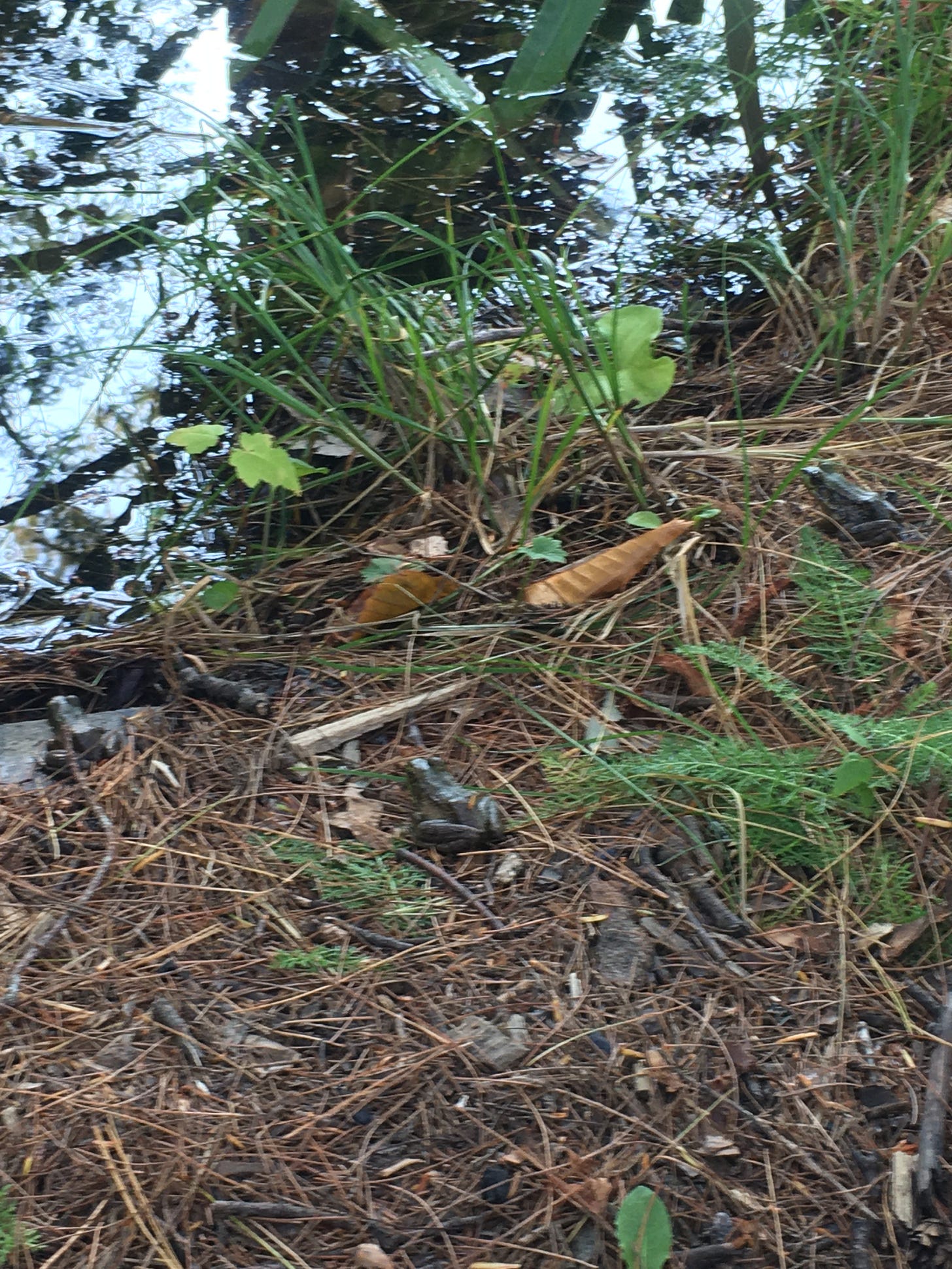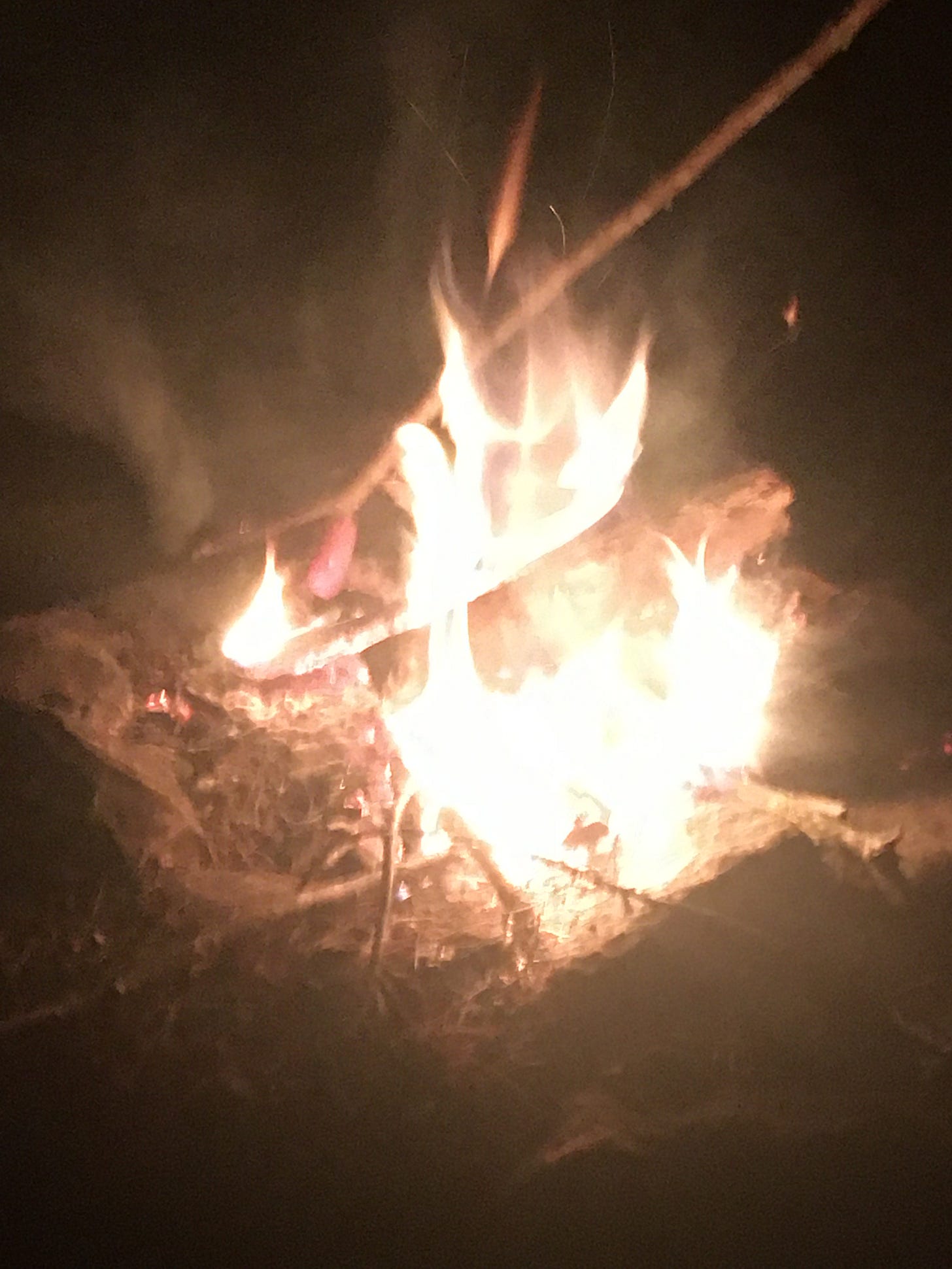 Frogs & dogs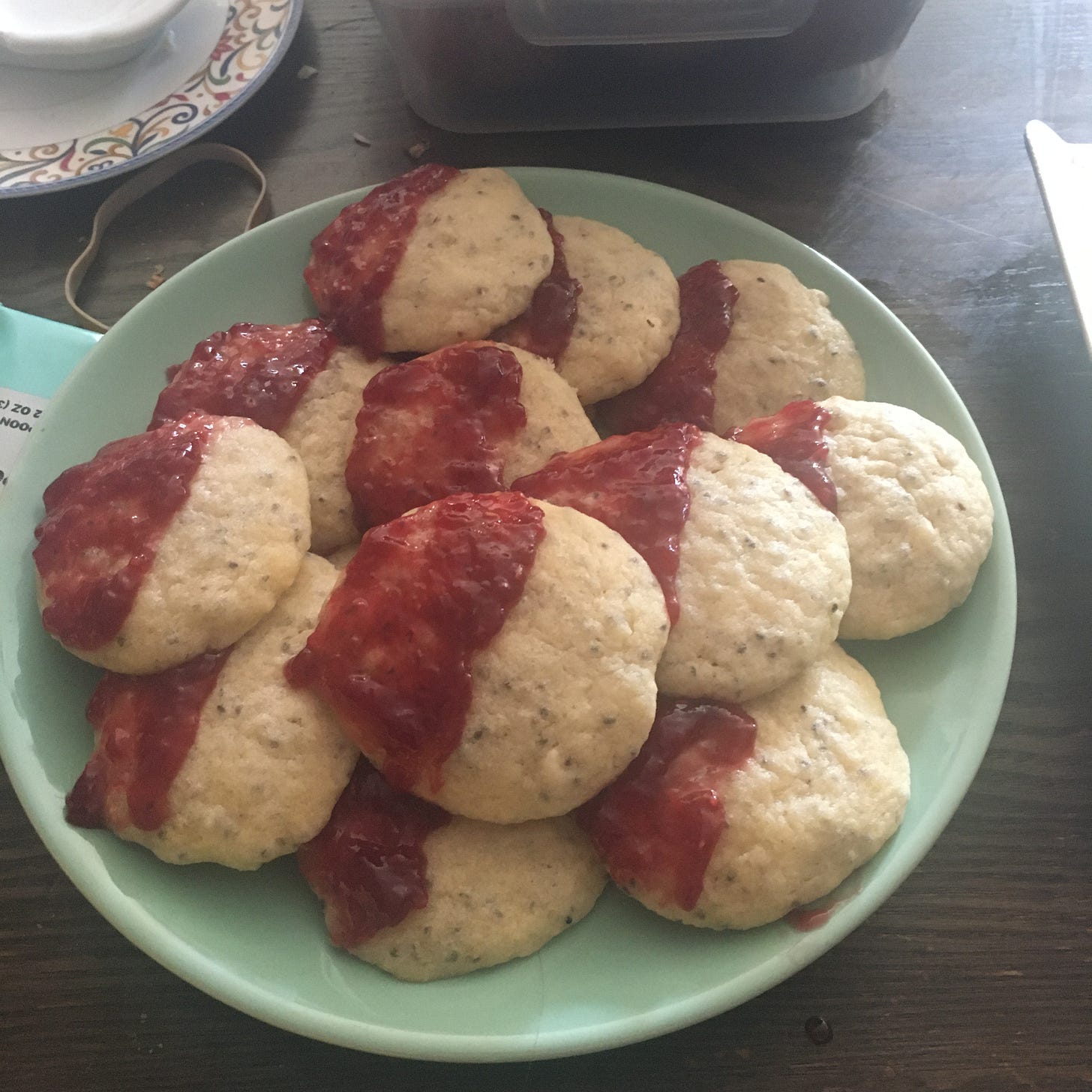 Though those cookies humbled me a couple weeks ago, I recreated a more casual version 1) drunk and 2) without looking at the recipe, so uhhhhhhh there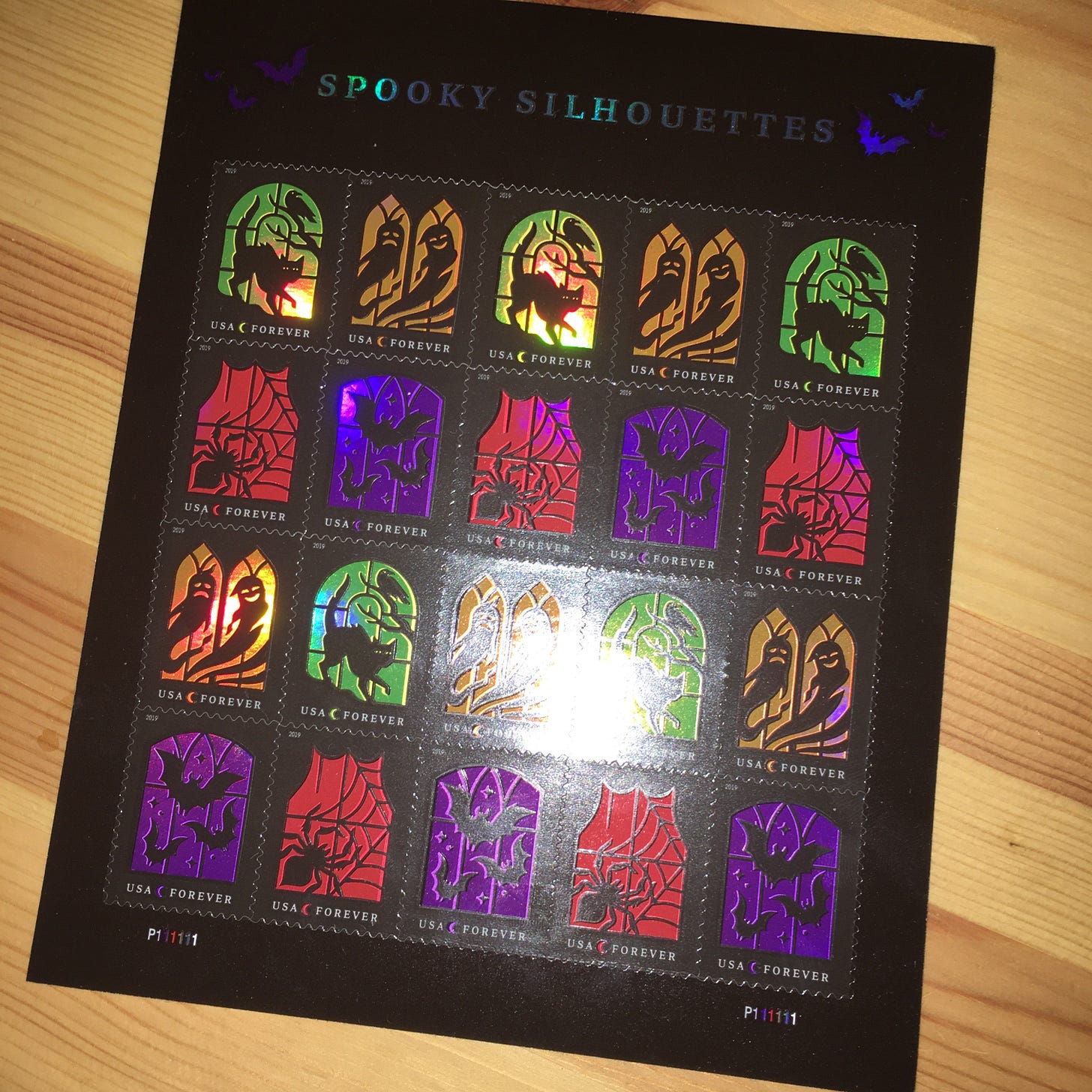 THE STAMPS for your cards! Flash photography to demonstrate the variegated metallic luster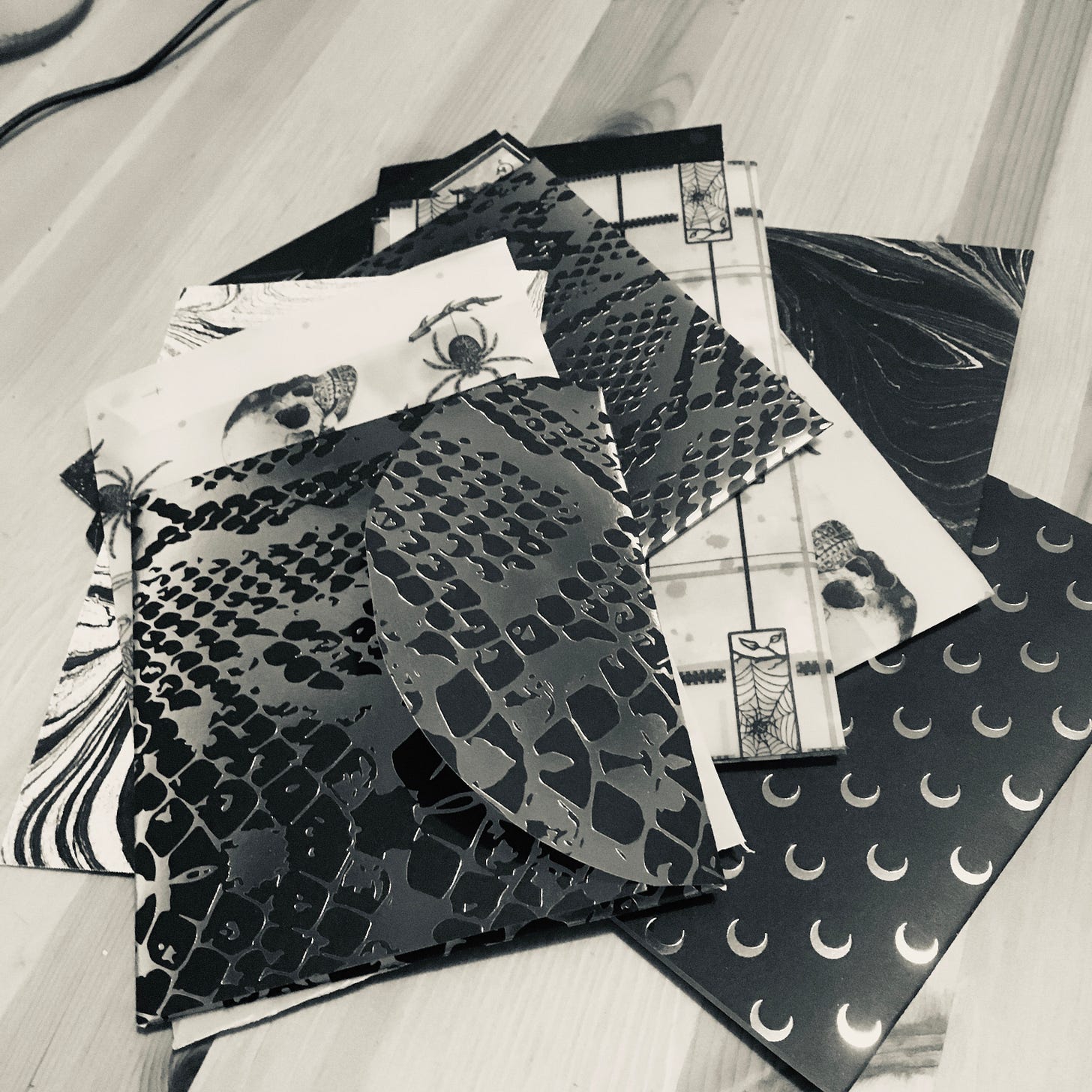 Annnnd cards in progress! Only twenty more to go lol
This is a brief letter…but this weekend I'm going to put up decorations and also start talking HALLOWEEN COSTUMES! See you later.
Haunted Miscellany
🚨DECORATING TIP/ICONIC HAUNTED MEMORY FROM MARIANA🚨 One spooky decorating """tip""" I have is covering walls with black garbage bags that have been split open, and painting "help" and hand prints on them with red paint. My neighbor and I did this when we were, like, 10 one Halloween and turned her garage into a haunted manor thing. She played the role of jealous, wealthy matriarch who poisoned me (a random younger girl sleeping with her husband ? I think). I then turned into a ghost who would dance around like the girl in the My Chemical Romance "Helena" music video. (Direct instruction from my friend)

The Centers for Disease Control and Prevention released some creative suggestions for pandemic-safe Halloween activities and took a firm anti-screaming stance (though if screaming MUST occur, "greater distancing is advised")
Have a Halloween memory, tip, or link you'd like to share? Reply to this e-mail and I'll include it in the next letter!
 🎃 HALLOWEEN COUNTDOWN: 33 DAYS 🎃